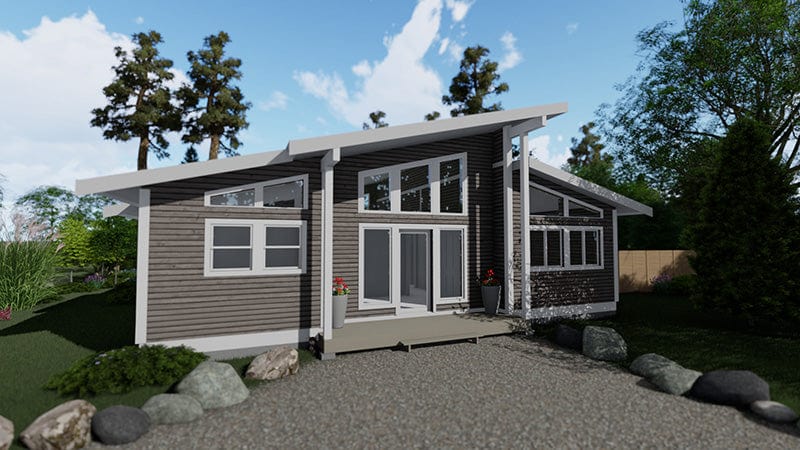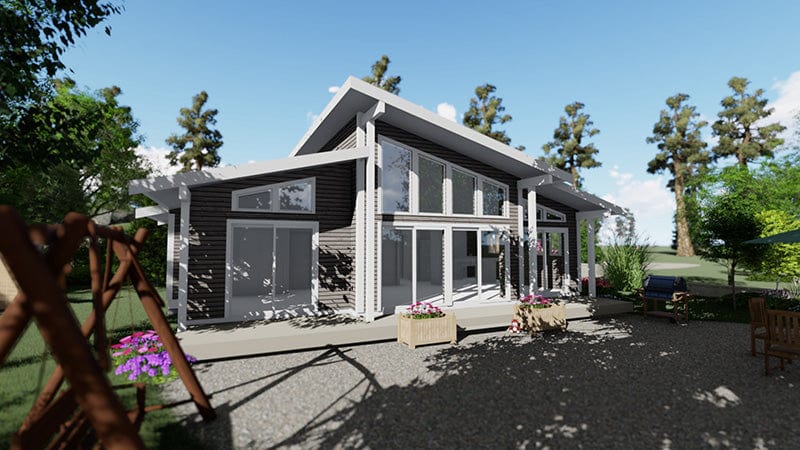 Westcoast
---
The Westcoast is a great family home and a beautiful design. This home offers 3 bedrooms, a galley kitchen, a spacious dining room, a great room and one full bath. 
Kitchen island, appliances, metal roofs and decks are optional. Please get in touch with us for further information. Modifications are cheerfully accepted.
Westcoast Tech Specs
Main Floor = 1254 sq. ft.
Total = 1254 sq. ft.
Building Width = 42 ft
Building Depth = 38 ft
Building Height = 17′-10 ft
Download the complete floorplan by clicking "Free Home Preview"