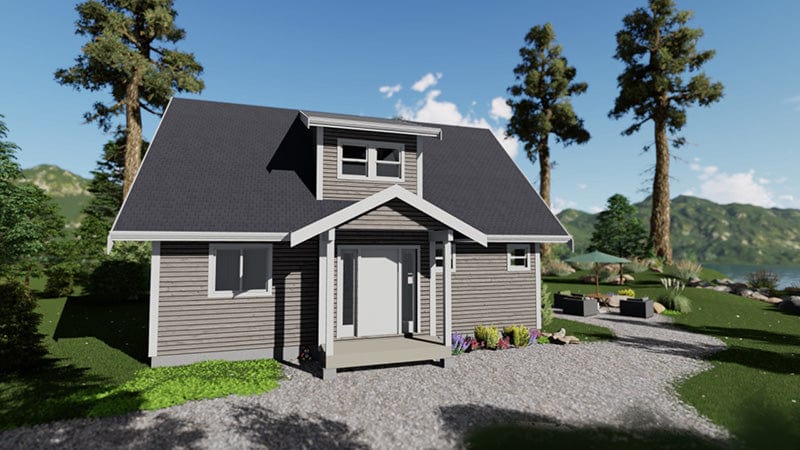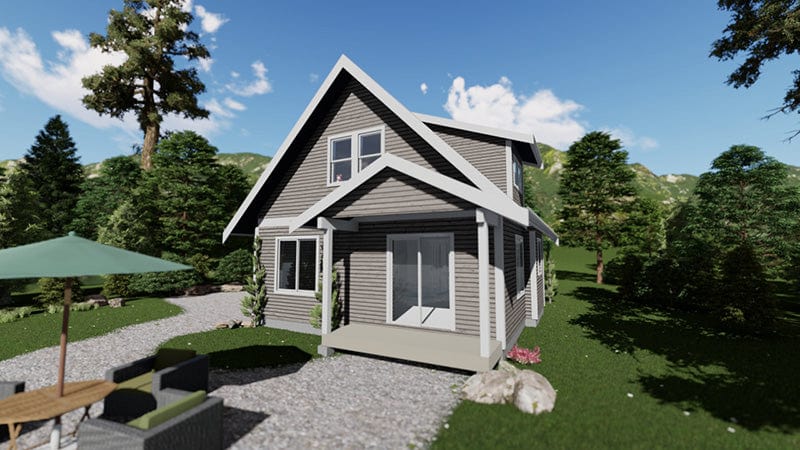 Noble Fir
---
The Noble Fir is a simple and elegantly styled two-level home with 1305 square feet of gracious living area that includes a master bedroom with walk-in closet, bathroom, an open concept living/dining room and a galley kitchen on the first floor and two bedrooms and 1 bath upstairs.
Kitchen island, appliances, metal roofs and decks are optional. Please get in touch with us for further information. Modifications are cheerfully accepted.
Noble Fir Tech Specs
Main Floor = 795 sq. ft.
Second Floor = 400 sq. ft.
Total = 1195 sq. ft.
Building Width = 27 ft
Building Depth = 32 ft
Building Height = 23′-5 ft
Download the complete floorplan by clicking "Free Home Preview"