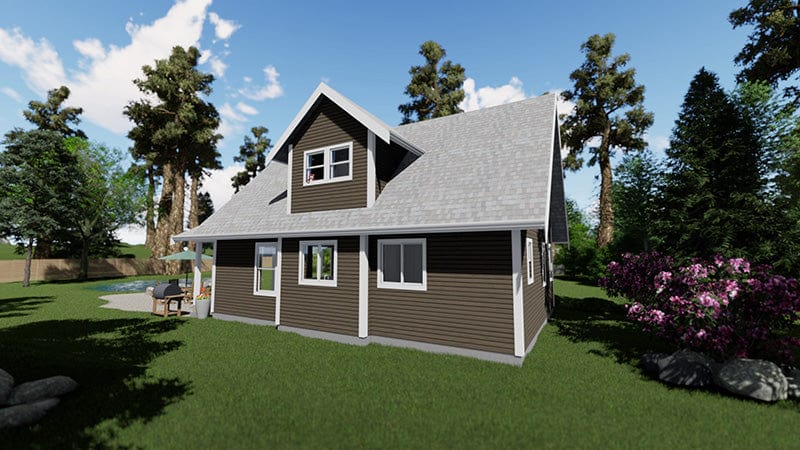 Grand Fir
---
The ground level of the Grand Fir includes dining room, living room, kitchen and master bedroom complete with ensuite bathroom. The upper level has two bedrooms and one bathroom.  Gables expand the outdoor living space and add to the overall appeal of this home. Landings are optional.
Grand Fir Tech Specs
Main Floor = 846 sq. ft.
Second Floor = 435 sq. ft.
Total = 1281 sq. ft.
Building Width = 27 ft
Building Depth = 34 ft
Building Height = 23′-5 ft
Download the complete floorplan by clicking "Free Home Preview"