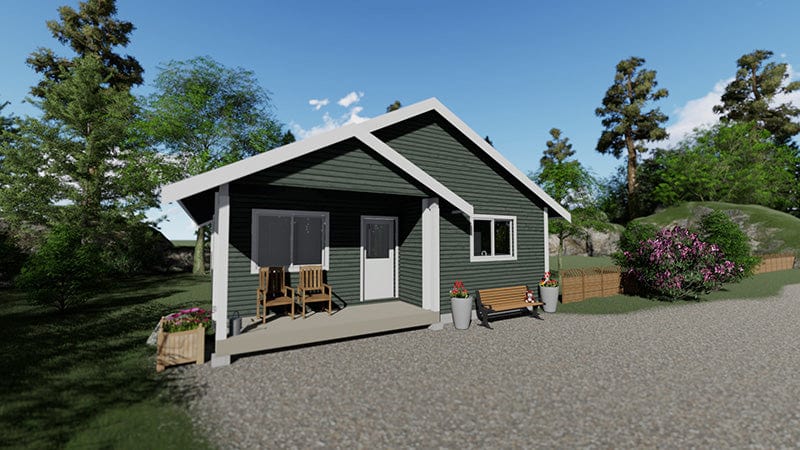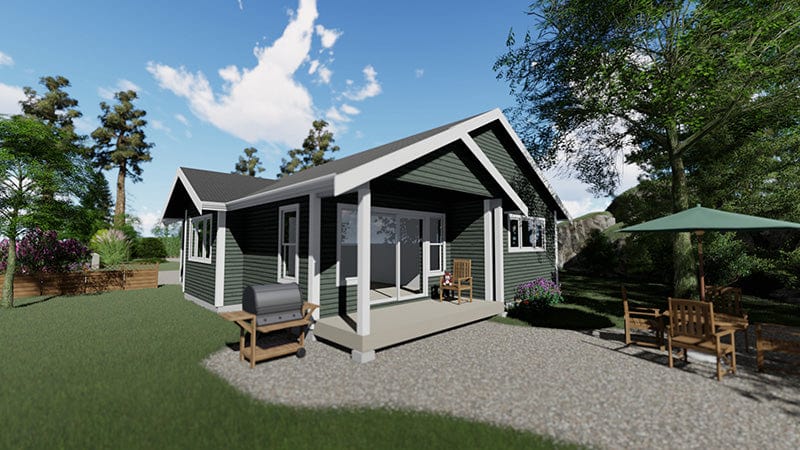 Copperbush
---
This charming home packs a lot into just over 1000 square feet with an an open concept kitchen, living room and dining room in one wing and a master bedroom and a second bedroom separated by a 4 piece bathroom with privacy doors.. The master bedroom has ample closet space with access to a private tub and vanity as well as the guest toilet and vanity. A central closet has space for a side-by-side washer/dryer. Install a stackable washer/dryer for additional storage.
Kitchen island, appliances, metal roofs and decks are optional. Please get in touch with us for further information. Modifications are cheerfully accepted.
Copperbush Tech Specs
Main Floor = 1032 sq. ft.
Total = 1032 sq. ft.
Building Width = 30 ft
Building Depth = 40 ft
Building Height = 17′-1 ft
Download the complete floorplan by clicking "Free Home Preview"