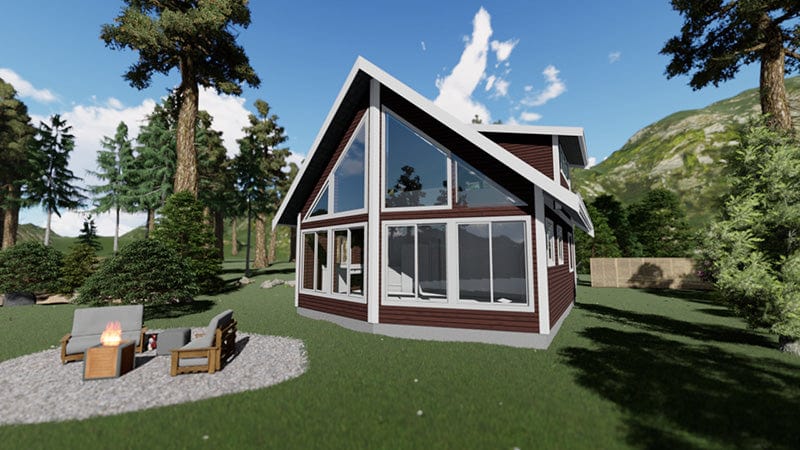 Coast One
---
This 854 square foot home has vaulted ceilings over the open concept living room, dining room and kitchen. 2 patio sliders and a wall of windows at the rear bring the natural light into these spaces and give you easy access to the great outdoors. The main floor has one bedroom and a three-piece bathroom, and the loft overlooking the living and dining area can double as a guest room/home office. A hot water tank and a small washer/dryer are under the staircase.
The kitchen island, appliances, metal roof and decks are optional. Please get in touch with us for further information. Modifications are cheerfully accepted.
Coast One Tech Specs
Main Floor = 566 sq. ft.
Second Floor = 288 sq. ft.
Total = 854 sq. ft.
Building Width = 24 ft
Building Depth = 28 ft
Building Height = 21′-5 ft
Download the complete floorplan by clicking "Free Home Preview"