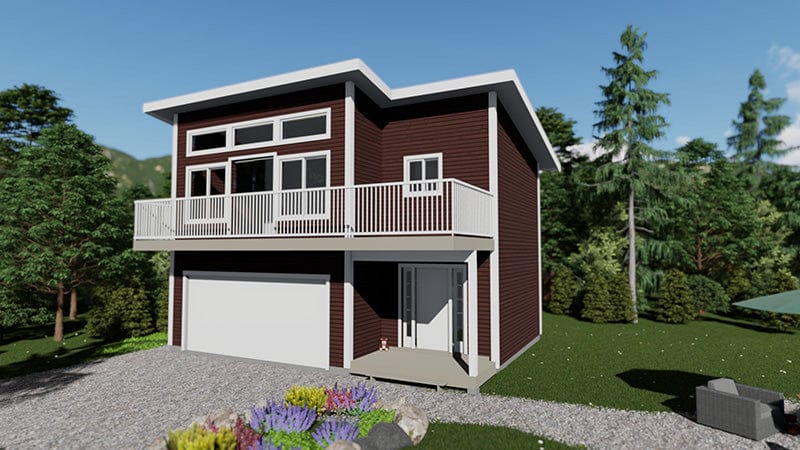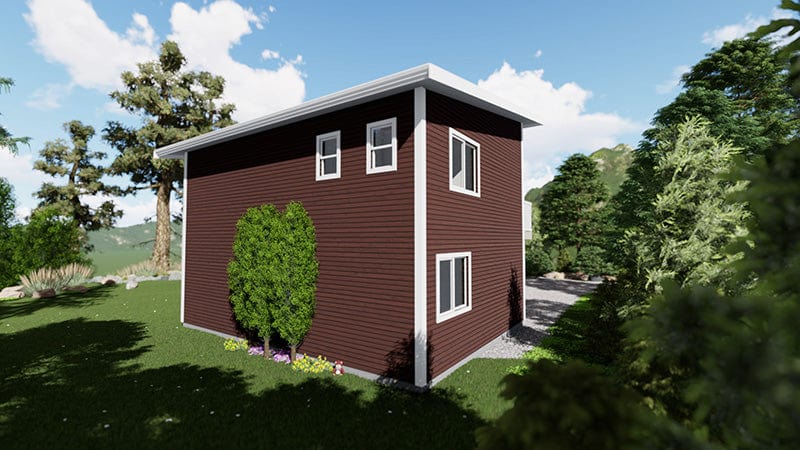 Birchwood
---
With a West Coast style this carriage house has a two car garage and entry laundry on the main floor and an large living/dining room on the second floor with 1 bedroom, 1 bathroom and a galley kitchen. Add the optional deck off the second floor to take advantage of your garden views and the great outdoors.
Kitchen island, appliances, metal roofs and decks are optional. Please get in touch with us for further information. Modifications are cheerfully accepted.
Birchwood Tech Specs
Main Floor = 610 sq. ft.
Second Floor = 610 sf
Total = 1220 sq. ft.
Building Width = 30 ft
Building Depth = 22 ft
Building Height = 23′-5 ft
Download the complete floorplan by clicking "Free Home Preview"